Now that borders are opened, feasting at Thailand's famous Chatuchak night market is a reality! But if you're not travelling to the land of smiles any time soon, Chatuchak Market in Singapore will put a smile on your face.

Here are some important details to note before heading down!
The event this being held at Grandstand, Turf City, from 7th Feb to 2nd April 2023! It's open from 4 pm – 10 pm daily except on Mondays.
Quick Qashier Tips:
Travel light

Prepare for wet weather

Plan transport to compensate for weekend crowds.

Most stalls are cashless – pay wirelessly.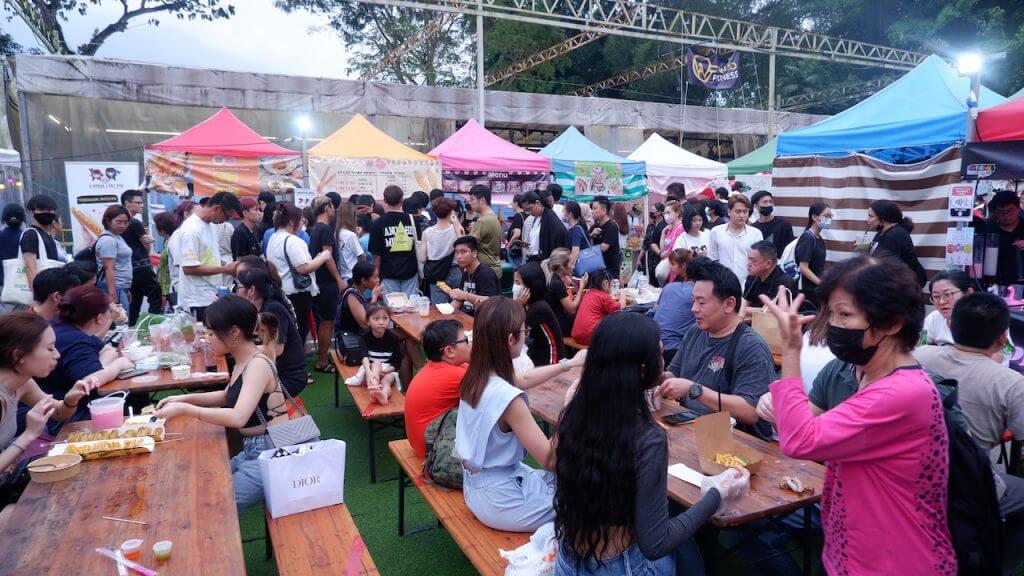 Background
After the Night Market's first outing in 2020 was cut short due to the pandemic, the food and retail event is back in full force – so expect lots of food, retail options, and people.
But hopefully, with Qashier's integrated POS and payment solutions powering the event, you'll be able to skip some of the hassles of queues. One option is to go cashless – you can now enjoy seamless payment card or mobile payments.
Each visit is different

Across the event's two-month run, you can expect to find a weekly rotating selection of 180 vendors selling street food, drinks, snacks, and even handicrafts from Thailand. Merchants are a mix of Singaporeans and Thai, who are part of Thailand's "One Tambon One Product" stimulus programme. This local entrepreneurship program aims to support locally made products from each of Thailand's 7,225 subdistricts. 
There is a good variety of fo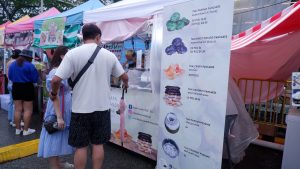 od, from satisfying mains like noodles and rice to savoury nibbles and sweet snacks. You'll find viral food sensations such as TomYum MAMA Seafood, which sells the legendary Bangkok dish of stir-fried Maggi noodles with seafood and vegetables at $8 (SGD). Those with a sweet tooth don't miss out on Thai snacks such as the famous Thai pancakes from Baan Kanom Thai.
It may be a little wet out there with the weather, but you'll still feel the heat from all the walking – stay hydrated and grab a drink at Sofnade Thai Classics near the entrance – selling Thai classic milk teas such as Thai Red Milk Tea and Green Milk Tea.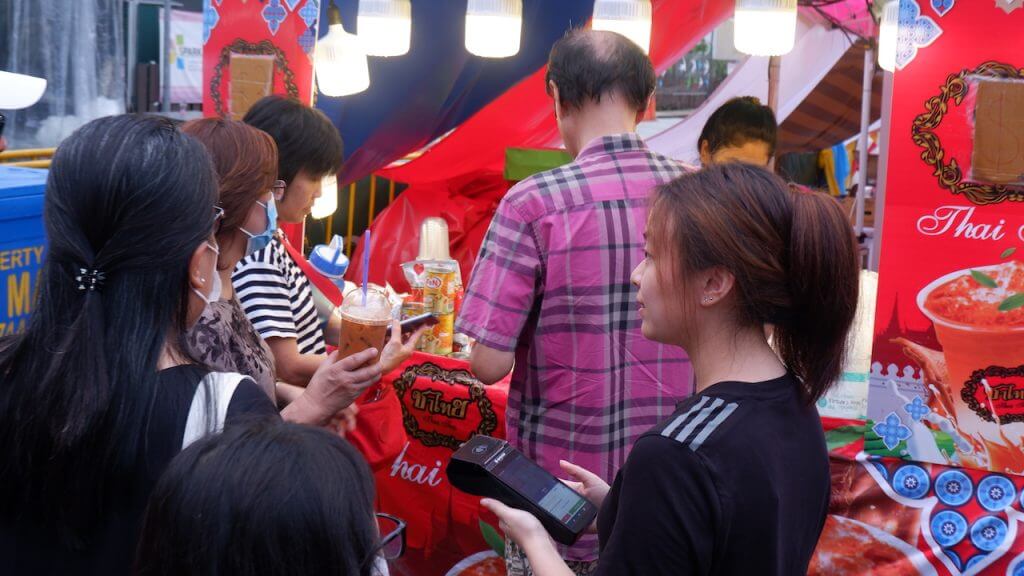 Cash or cashless – Your choice!
We understand from one event staff how easy it was to use the QashierX1 terminal, speaking on Qashier's portability and connectivity, she told us that in the event of a power outage, the terminal will still work and payment processes won't be interrupted.
Qashier payment solutions are integral to the event, able to stay connected and operate with robust battery life. Staying mobile helps facilitate crowds – a shop assistant from Thai Tea collected orders and payments from those queuing up with a QashierPay terminal that accepts all major credit and debit cards, PayWave, mobile payments and e-wallets. Fast, accurate payments all the time, every time.
Payment at the food stalls is easy-peasy. You just need to place your order at the brightly-marked booths titled 'Cashier'. Then, a receipt is issued for you to exchange for your order at the stall.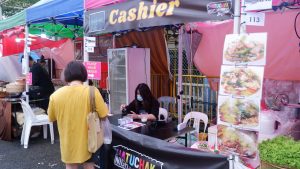 At a cashier counter, attendees could pick what they want right from a Qashier terminal from an online menu of all the attending merchants. The cashier would pick what they want, accept payment and a receipt is then printed out, for the customer.
There is plenty of seats in the three outdoor areas, a plus point for those travelling with elderly parents or young children. For more details check out Chatuchak Market (Singapore)'s FB page.
Additionally, there is complimentary parking and free shuttle buses from Botanic Gardens and Sixth Avenue MRT stations. So if you haven't travelled due to the pandemic, it's time to come soak in the vibes at Chatuchak Singapore! Experience what it's like to tuck into the best Thai street food without the hefty air ticket, and of course – hassle-free payment solutions mean you don't have to worry about running out of cash!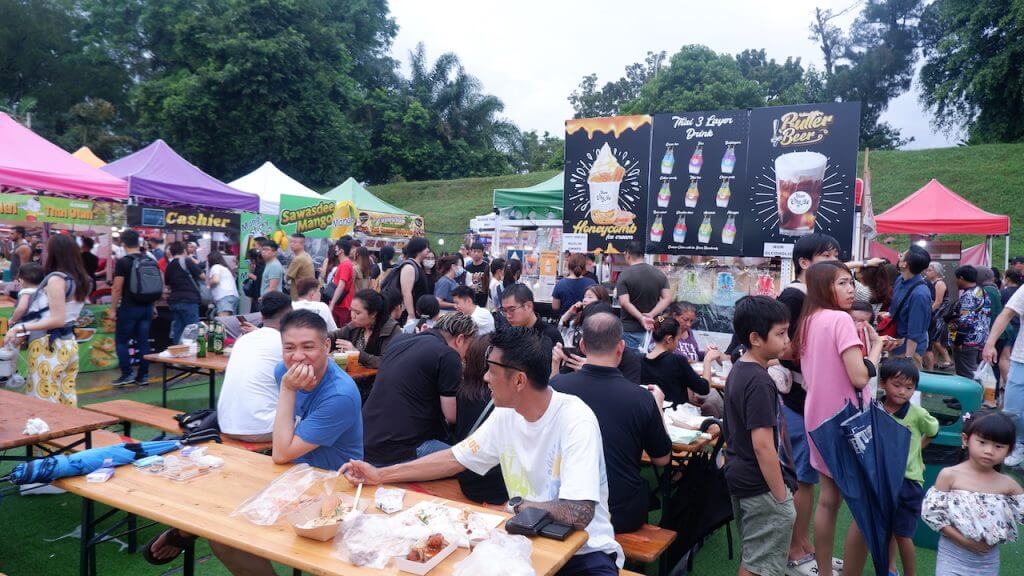 More about Qashier
Qashier offers multiple digital solutions, including QR code table ordering, table management (F&B), employee management, customer relationship management (loyalty programs), inventory management, data analytics, and cashless payments, in an all-in-one device.
Qashier promises a seamless setup without any need for technical expertise. It boasts a user-friendly interface that is simple for anyone to learn and use. In addition, you'll find 7 days-a-week responsive technical support from the local team if you require assistance.
Try the Qashier app for free on your own Android device! Alternatively, you can speak to us to see how Qashier can meet your business needs. Schedule a meeting with us here, call us at (+65) 3165 0155, WhatsApp (+65) 8887 7687, or email [email protected]/sg.