At Gastrobeats 2022 Singapore, cashless payments powered by QashierPay terminals pave the way forward for seamless transactions.
Customers simply need to tap with their mobile wallets or cards, and that's all!
The cost is shown clearly on the smart POS terminals, and will display a notification when your transaction is approved.
Here are three other benefits that vendors at Gastrobeats shared:
Increase customer engagement with a smart pos solution
Over at Fawn Labs booth, we spotted a QashierPay terminal complimented with the larger, powerful QashierXL, making a statement. Fawn Labs is Singapore's first skincare lab, which sells skincare products formulated from non-toxic, natural botanical ingredients.
Owner Hann, shared the company's new 1-2-3 step skincare product. The new range promises effective yet fuss-free application for the busy urbanite. This ease of use sounds exactly like our Qashier POS solutions, which allow retail shops like Fawn Labs to increase their customer engagement!
Hann shares that her customers were happy to sign up to get loyalty points, and with the QashierXL's larger customer facing screen and clean interface, they found inputting their contact details a breeze.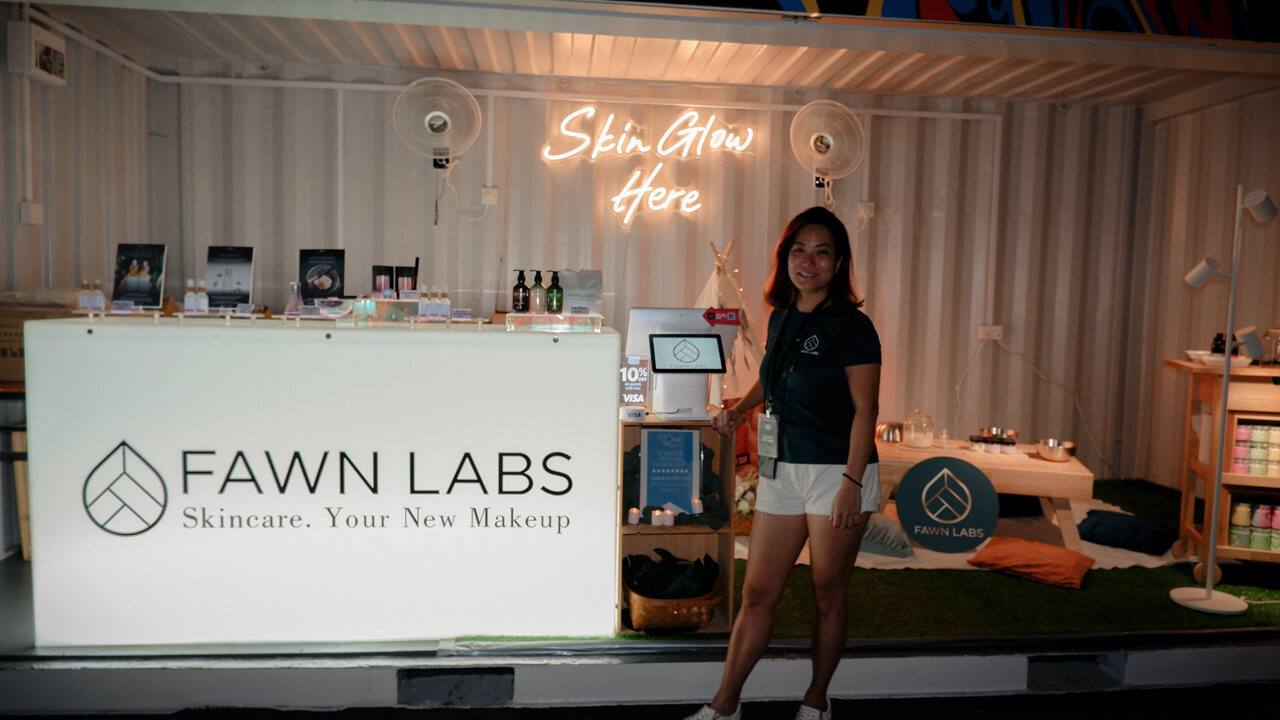 She also shared Qashier's customer loyalty management tool and the ease of updating her customers was worth it alone. In Hann's words, "Customer sign-ups increased by 95% in-store for the mailing list when we switched to the Qashier XL."
We're pretty sure the fact that Fawn Labs had won Best Singapore Sustainable Beauty Brand 2021, and the friendly customer service had something to do with it too.
Go cashless without increasing staffing
At Coconut and Fam, the hot weather meant a healthy flow of customers. But it was easy to manage the queue, as customers simply had to make their order, tap to pay on the NFC-enabled and e-wallet-enabled terminal. A receipt is generated instantly from the terminal for customers, with a printed queue number, helping them collect their order later.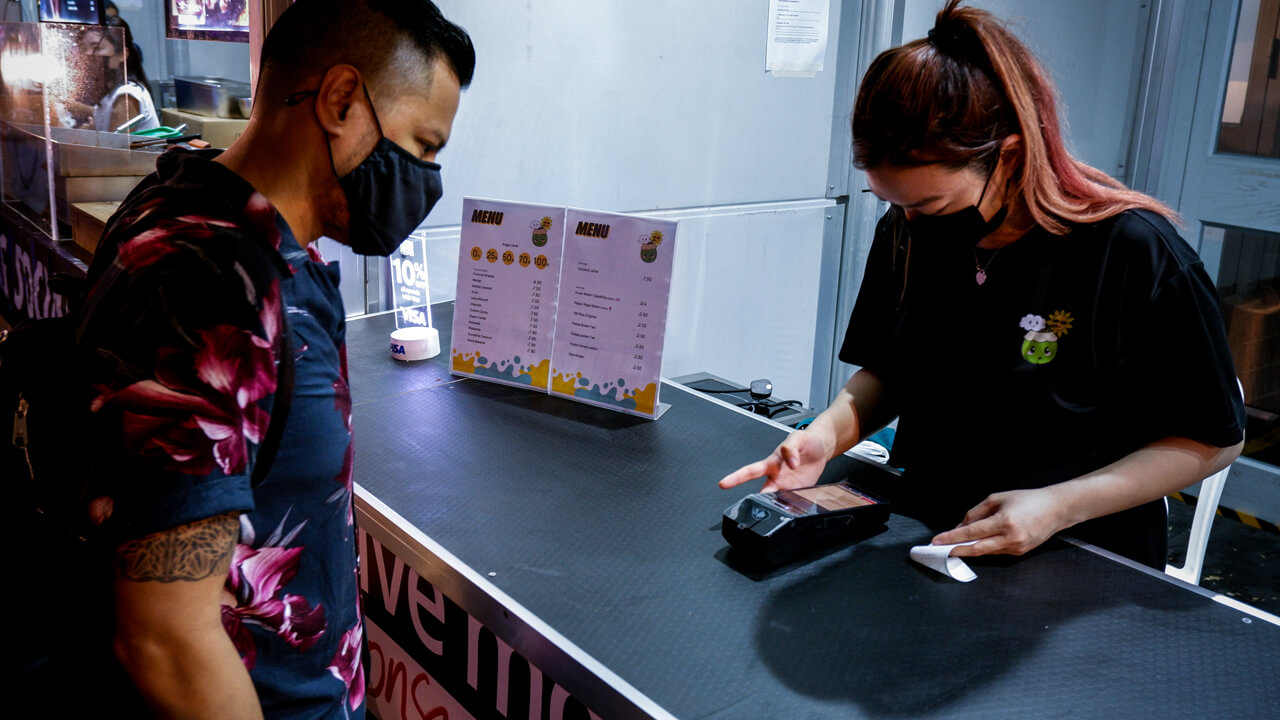 The booth didn't require many people since the smart pos solution frees up service staff. As a result, there are no massively long queues due to a shortage of staff to man the cash register to count the right change!
Additionally, it's easy for businesses to balance their accounts by keeping payments digital at the end of the day. You can also generate sales reports on your mobile phone at the end of the day to know what's selling well. 
No credit card on your phone? No problem.
Over at GastroBeats 2022, the QashierPay terminal means all types of digital e-wallets are accepted. You can pay with your debit and credit cards, PayWave, mobile payments, and e-wallets. So whether GrabPay, Google Pay, or Shopee Pay is your favourite, with QashierPay, you have so many options.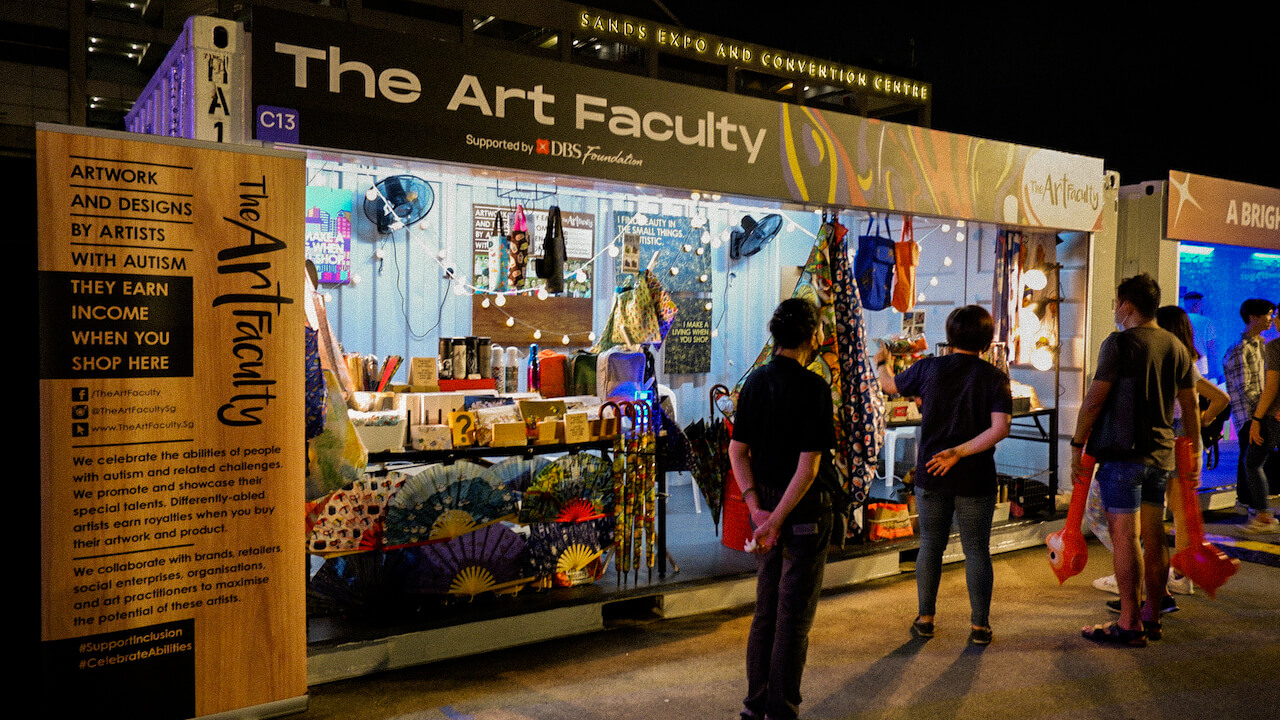 It's so easy to use that even though GastroBeats vendor Art Faculty used QashierPay for the first time, they shared that there was no learning curve from setup to usage. Art Faculty retails art and merchandise created by special talents with autism and related challenges. Indeed, the ease of setup, and 24/7 helpline is what many Qashier merchants appreciate.
Come and experience the freedom of cashless payments at Gastrobeats 2022
Gastrobeats will be open from 4 pm – 10.30 pm daily from 3-26 June 2022. Admission tickets are from $9 online. Best of all, this event is entirely cash-free. So bring your e-wallet on your smartphone to just tap and go. 
If you are looking for something to do this weekend, why not experience the freedom of cashless dining and shopping at Gastrobeats 2022? It's time to have fun at the first large-scale outdoors event in Singapore post-Covid-19 restrictions!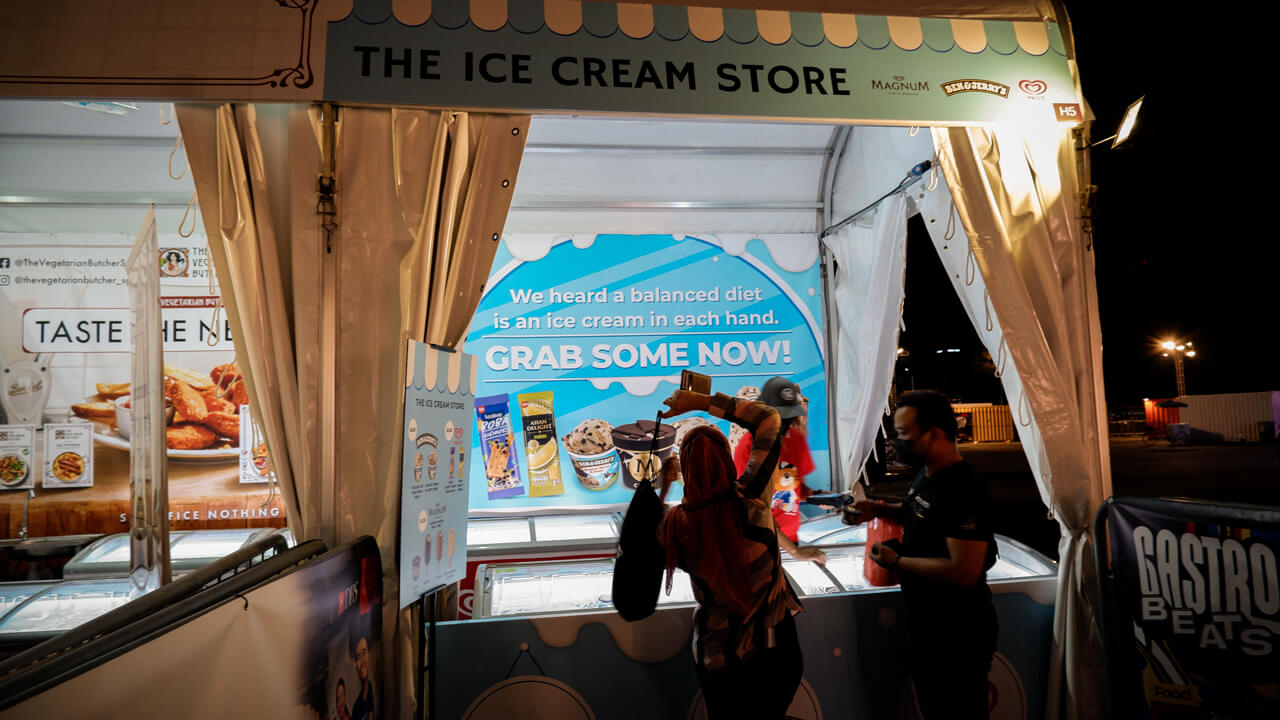 Standing alongside DBS, and Visa, Qashier is proud to be an official sponsor of GastroBeats 2022. As the official point-of-sale, Qashier is powering the entire event with cashless payments. Join the community of happy Qashier users and let our smart POS system take care of the nitty-gritty details for your business, while you focus on making your customers happy, and growing the business.
At Qashier, we want to deliver smart POS solutions that support your business, whether online or offline.
Qashier offers multiple digital solutions, including QR code table ordering, table management (F&B), employee management, customer relationship management (loyalty programs), inventory management, data analytics, and cashless payments, in an all-in-one device.
Additionally, you'll be able to seamlessly set up within 10 minutes, without any need for technical expertise. It boasts a user-friendly interface that is simple for anyone to learn and use. If you require assistance, you'll find 7-days-a-week responsive technical support from the team.
One Qashier POS solution comes with integrated payment processing. With just one terminal, you'll be able to accept an array of payment types, from major credit cards, e-wallets and EFTPOS. Speak to us to see how Qashier Smart POS can meet your business needs. Schedule a meeting with us here, or reach out via email [email protected].