If eating tasty treats, while listening to body-moving tunes is your idea of a good time, then the aptly named GastroBeats is the event you have been looking for.
The festival will be open daily from 4pm – 10:30pm daily, from 3 to 26 June. The Bayfront Event Space, beside Marina Bay Sands, will play host to an exciting line-up of culinary arts, musical acts, and entertainment – it's the largest event since the pandemic restrictions kept us indoors and physically distant from each other.
You will be spoilt for choice, choosing between an elevated culinary experience, or more local flavours with modern twists. There are plenty of shopping and entertainment options too, or have a go at the graffiti art wall, or even jump around in bouncy castles.
There are 24 F&B stalls, and 14 retail stalls in all, and general entry tickets go from $9 online.
With all these activities, you don't want to be fumbling with cash, or worrying about having to head to an ATM.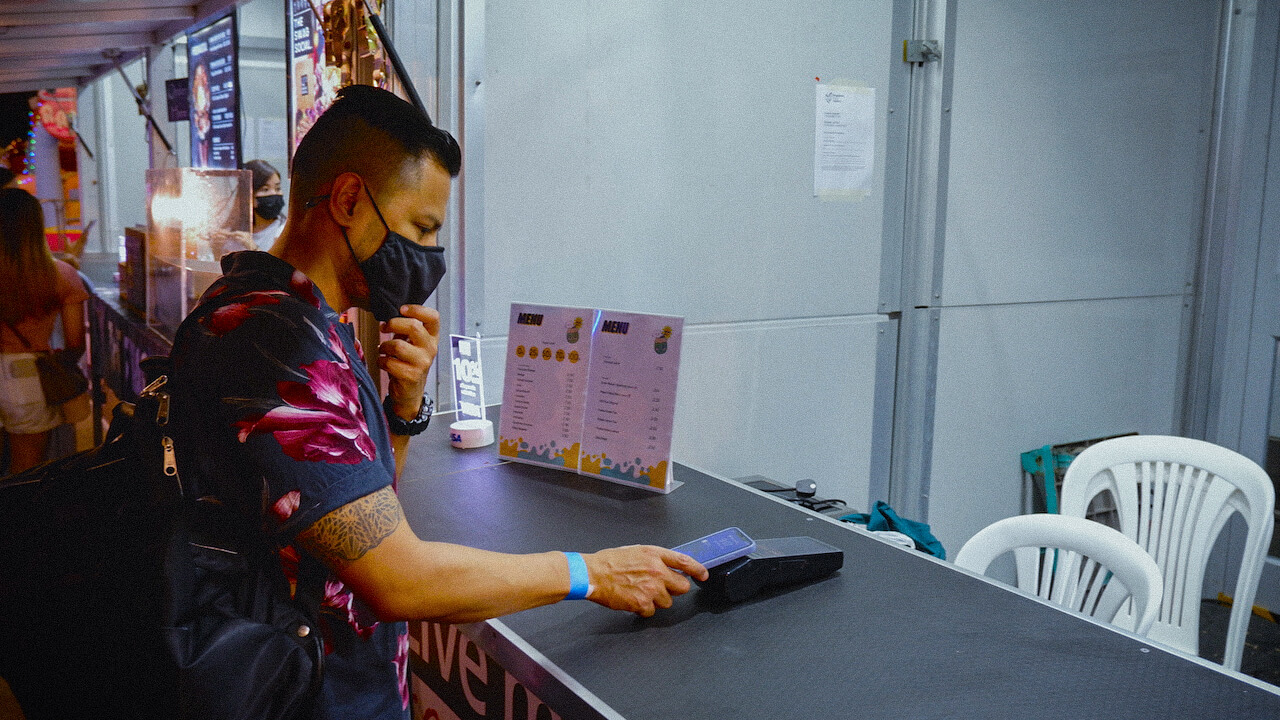 Good thing this event is entirely cash-free. Cards, e-wallets, and mobile payments are all you're going to need. No need to stress over long queues, counting cash or slow service, thanks to Qashier's smart POS terminals. All you need to do is tap with your card or mobile wallet, and you're good to go. That's what a cashless event is all about!
As the event name suggests, come hungry and be prepared to tuck into gastronomical delights. Singapore's food culture is well-celebrated here, with home-based food businesses like You Tiao Man and Kueh Ho Jiak alongside other street food vendors.
These popular businesses will be featuring new dishes specially for Gastrobeats. Take a photo with the charming You Tiao Man himself, and purchase halal youtiao off the menu with unique sweet, or savoury flavours like sotong, otah charcoal, and wholegrain. Get the GastroBeats offer for $2.50 per stick!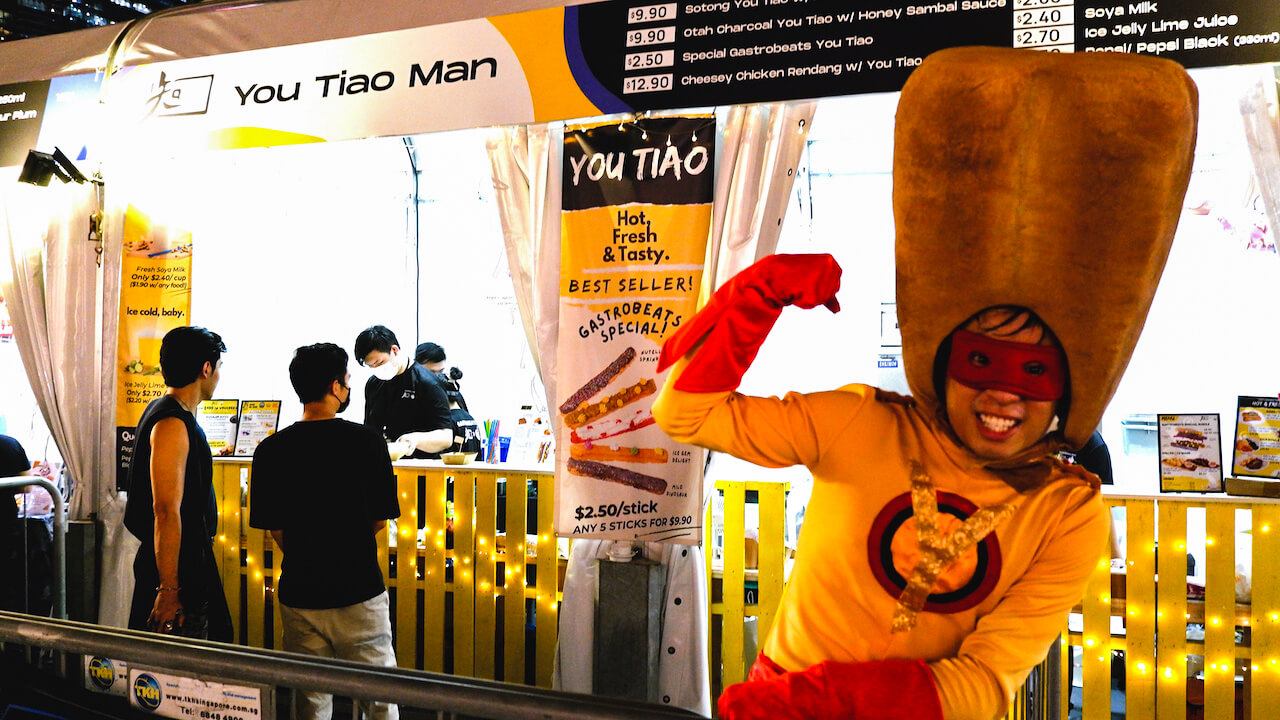 Kueh Ho Jiak will also be selling their sweet treats, such as their famous handmade Pandan Salat, and Sweet Potato Ondeh Ondeh. If you're craving a sweet and cold drink, grab a coconut shake from Coconut & Fam.
The cost of dining starts from $2 upwards, with an average of $15 per person, but be prepared to spend at least $30 if you want to sample the best of the best.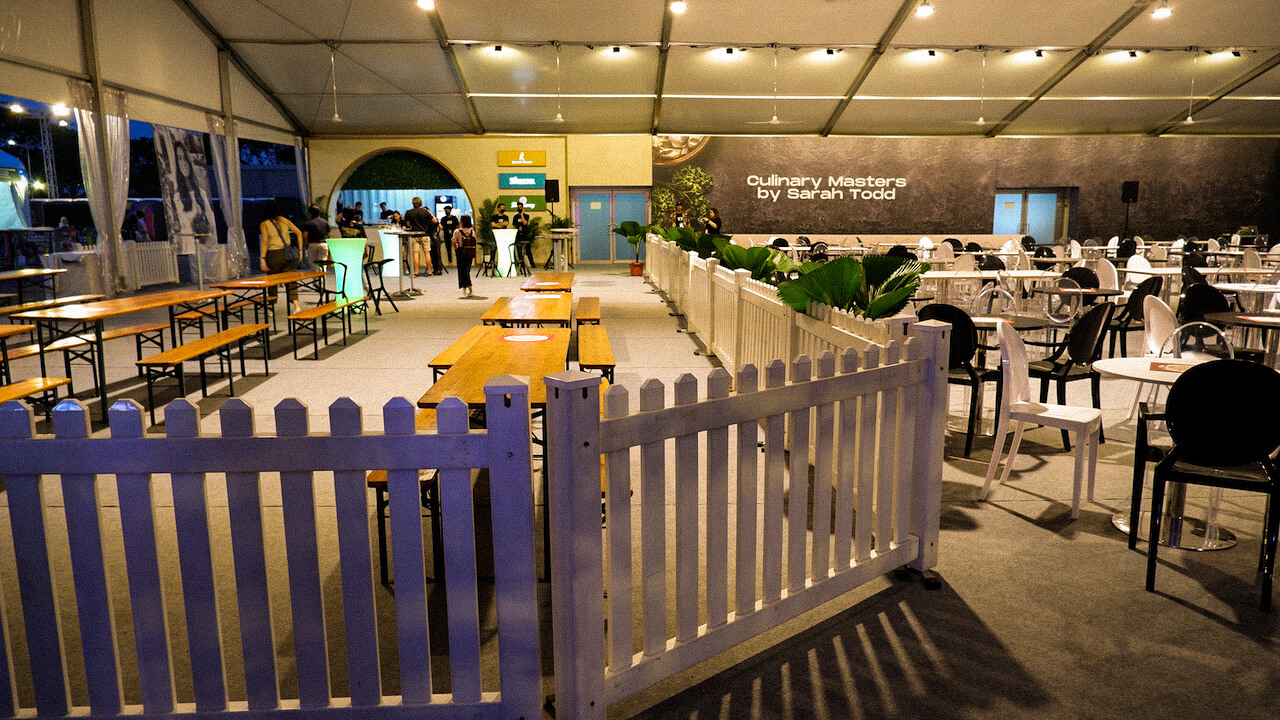 For those looking for a more complex dining experience, head to the Culinary Masters area. Apart from enjoying an exclusive 8-course menu helmed by acclaimed culinary stars from MasterChef, you can grab an ice-cold beer, or a whisky dry from the drinks area. Even better, get bespoke cocktails created by local mixologist Peter Chua to complement your meal. Dishes start from $18.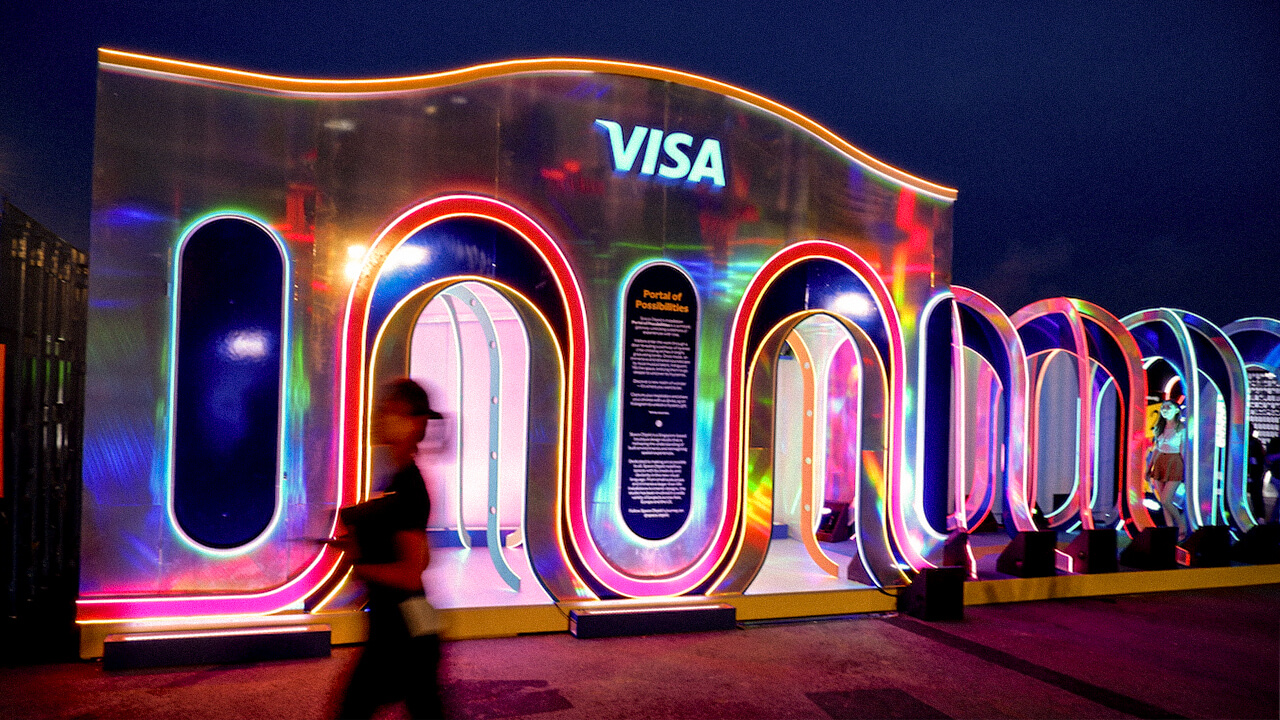 Apart from admiring the bright light displays, you'll want to bob to the beat at the live performance stage. There's a whole line-up of local solo and group acts that'll take the stage, so check the schedule before heading over.
For those with an inner rebel in them, here's your chance to grab a spray can and let it loose at the graffiti walls. And every Saturday throughout the event, there'll be a graffiti battle amongst the most prominent street artists in Singapore.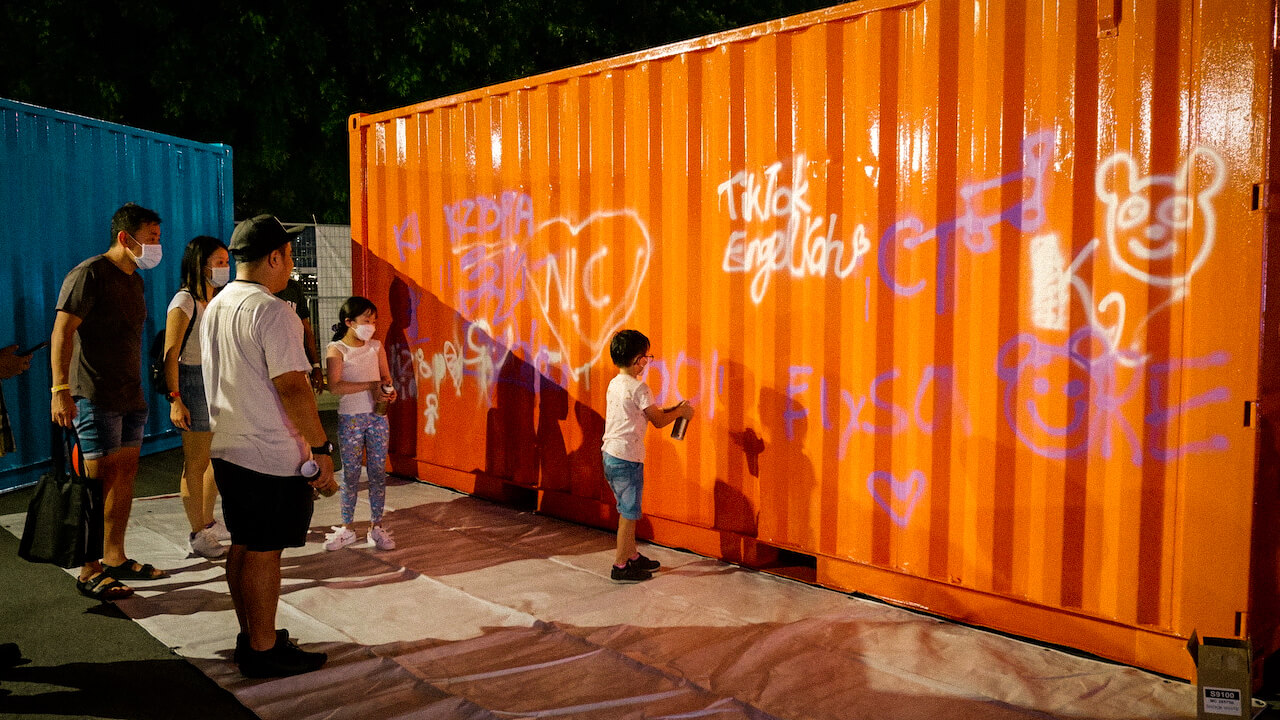 There are so many other fun activities, such as the claw machines and virtual reality Beat Saber tournaments. 
Are you getting restless from all that eating and shopping? The young, and young at heart should head to Jumptopia. You, and/or your children will enjoy the eight food-themed inflatable castles. Tickets start from $23 (inclusive of an entry ticket).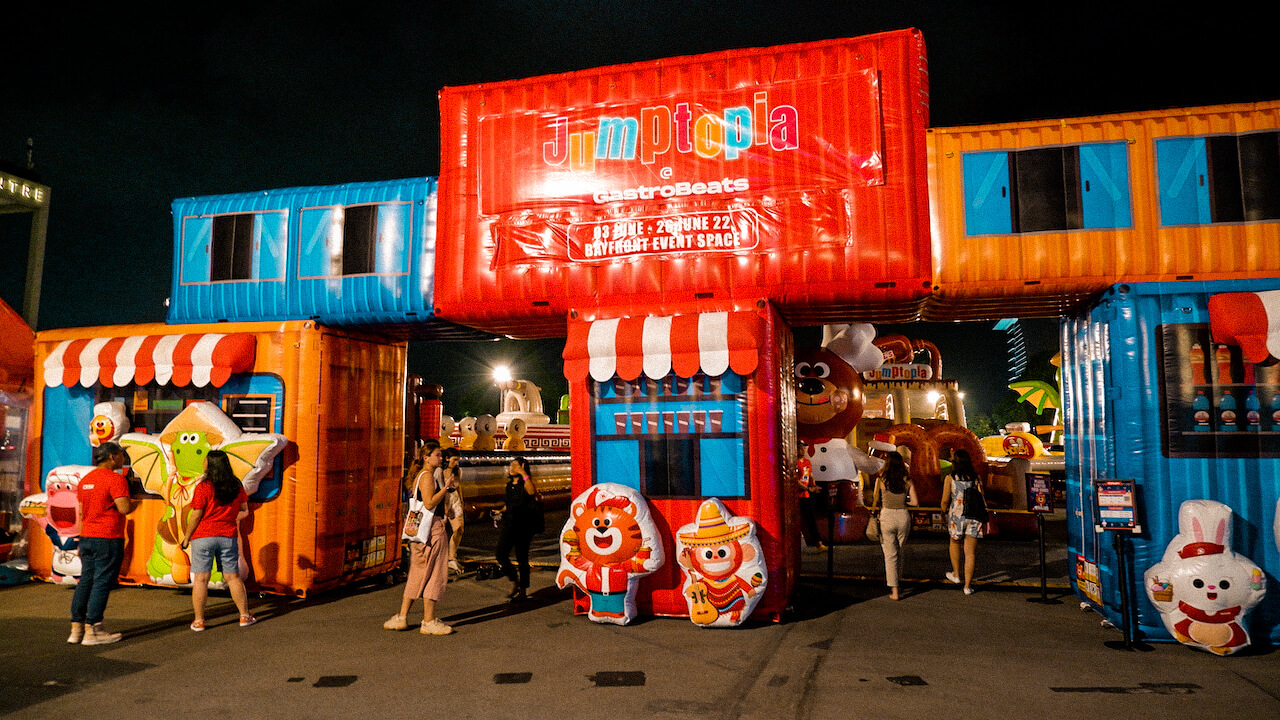 So if you are looking for something to do in June, why not experience the freedom of a cashless food, entertainment, lifestyle event at Gastrobeats 2022. See you all there!
Standing alongside DBS, and Visa, Qashier is proud to be an official sponsor of GastroBeats 2022. As the official point-of-sale, Qashier is powering the entire event with cashless payments. Join the community of happy Qashier users and let our smart POS system take care of the nitty-gritty details for your business, while you focus on making your customers happy, and growing the business.
At Qashier, we want to deliver smart POS solutions that support your business, whether online or offline.
Qashier offers multiple digital solutions, including QR code table ordering, table management (F&B), employee management, customer relationship management (loyalty programs), inventory management, data analytics, and cashless payments, in an all-in-one device.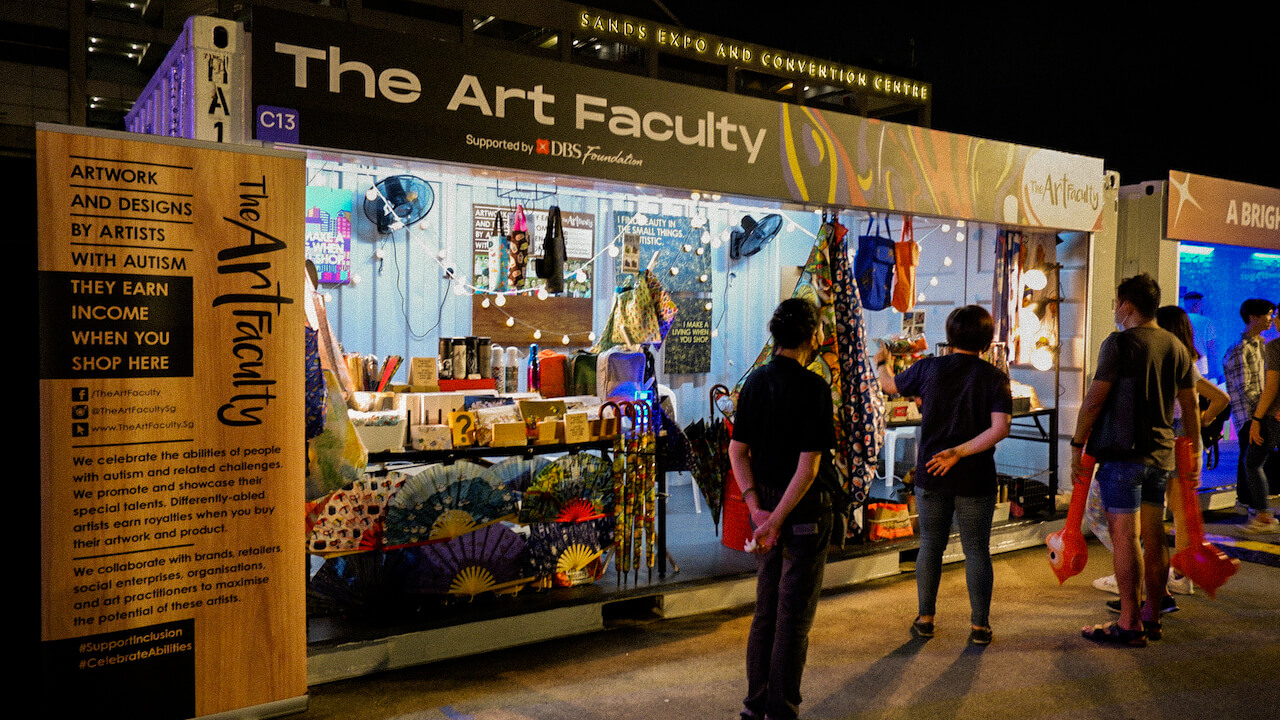 Additionally, you'll be able to seamlessly set up within 10 minutes, without any need for technical expertise. It boasts a user-friendly interface that is simple for anyone to learn and use. If you require assistance, you'll find 7-days-a-week responsive technical support from the team.
One Qashier POS solution comes with integrated payment processing. With just one terminal, you'll be able to accept an array of payment types, from major credit cards, e-wallets and EFTPOS. Speak to us to see how Qashier Smart POS can meet your business needs. Schedule a meeting with us here, or reach out via email [email protected].