Are you considering reaching out to more customers via a pop-up store in a new location? While this is a great idea, you'll have to ensure your customers can experience the same level of service as your permanent location. But did you know that one of the reasons why many retailers are unable to provide a smooth checkout experience is due to their smart POS systems? 
If this sounds familiar, then you know that your business success depends on agility and efficiency in today's fast-paced, digital-first business landscape. Especially if your enterprise operates on the move or in ever-changing locations, such as pop-up stores, food trucks, or home delivery services. 
Enter QashierXS, a game-changing, portable terminal integrating point-of-sale (POS) and payment solutions into one lightweight yet powerful package – this is business mobility reimagined.

Here are more reasons to choose QashierXS as your smart POS solution when you want to go digital with your mobile business operations: 
Mobility: Pop-up stores and food trucks operate in different locations, often changing sites daily. Meanwhile, home delivery services need to handle transactions at the customer's doorstep. A lightweight, compact POS terminal like QashierXS allows businesses to bring along their entire sales system, making transactions effortless wherever they go. 
Designed to redefine the concept of mobility in business, QashierXS, weighing under 500 grams, is an ideal companion for on-the-go businesses. The cutting-edge terminal allows you to pack up your entire business operation into a pocket-friendly terminal and carry it wherever your venture leads. 
Real-time Management: QashierXS, a cloud-based solution, provides real-time sales tracking and inventory management. This feature enables businesses to have a pulse on their sales, restock items promptly, and make data-driven decisions, enhancing overall operational efficiency. 
Whether adding, editing, and selling items, generating valuable sales reports, building your customer database, or running customer loyalty programs, QashierXS has you covered. This is powered by our cloud-based platform, keeping your data synced and letting you manage your business from anywhere. 
Ease of use: Setting up your business with QashierXS couldn't be more straightforward. This user-friendly design allows you to plug and play, getting your operations up and running in mere minutes. With QashierXS, you can focus on your core operations and enhance the quality of customer service you provide. This is beneficial when you have pop-up stalls or participate in outdoor festivals where you might need to hire contract staff. 
Training these staff members, particularly in managing payments, is seamless with QashierXS. This way, your main task becomes providing top-notch service with a smile. With QashierXS, staff training and payment management have become a breeze, allowing your business to operate smoothly and efficiently.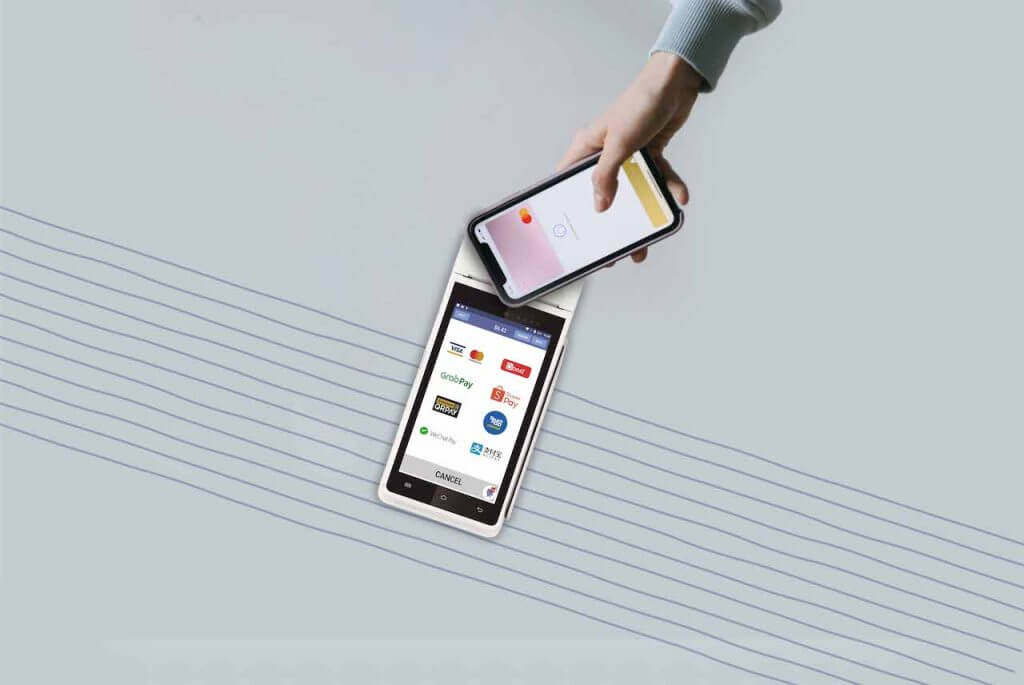 Versatile payment options: QashierXS offers a solution to one of the greatest challenges businesses face today – facilitating various payment options. This comprehensive system accepts various payment types, including credit cards, mobile payments, and e-wallets, all through a single terminal and main account. 
Providing such diverse payment options is not just a luxury but a necessity. It significantly enhances customer satisfaction and has the potential to boost your sales. Adding to its convenience, QashierXS has a built-in receipt printer, or download an e-receipt from your Qashier account if your customer requires one. QashierXS simplifies and streamlines your payment processing while saving you time and money. 
Customer relationship management: QashierXS goes beyond a payment solution by empowering businesses to manage customer databases and loyalty programs effectively. With QashierXS, businesses can easily collect, store, and analyse customer data. This provides invaluable insights into purchasing habits and customer behaviour, enabling companies to tailor their approach and enhance the customer experience. Having an organised customer database further allows for effective communication with clients. Whether sending targeted promotions, personalised messages, or wishing them on birthdays, these personal touches can significantly build strong customer relationships. 
Moreover, rewarding customers for their repeat purchases through a loyalty program is a tried and true method of retaining them. QashierXS simplifies tracking these purchases, allocating points, and issuing rewards, all from a single terminal. This integrated approach creates a seamless customer experience, encouraging patronage and fostering repeat business.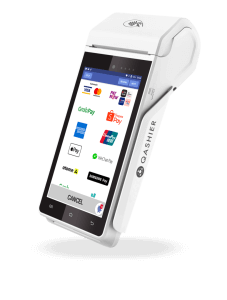 Cost-efficiency: Utilizing a mobile POS terminal like QashierXS eliminates the need for expensive traditional POS systems and supplementary hardware required for payment processing. Doing so streamlines your operations, leading to significant cost savings and increased efficiency.
Traditional POS systems can often be bulky, and requiring multiple devices for various tasks can complicate your operations. However, with QashierXS, you can consolidate all these needs into one easy-to-use solution. You no longer need to juggle multiple devices, as QashierXS enables you to take orders, accept various payments, print receipts, and even track sales, all from the same terminal.
Final thoughts
QashierXS is your business command centre that can be taken anywhere, at any time. It's not just a POS system; it's your all-in-one solution for transactions, sales tracking, versatile customer payment processing, and efficient business management. Easy to set up, user-friendly, and cloud-based, QashierXS is built to drive your business forward while saving on cost and effort. Experience the true power of business mobility with QashierXS.
QashierXS takes your business places! See how here.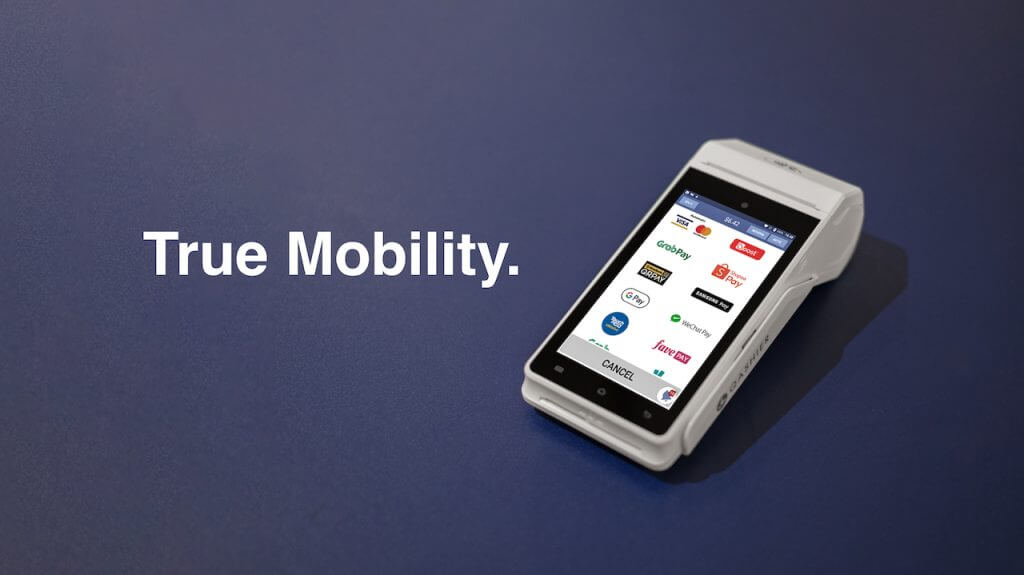 Need more? These support articles will help:
More about Qashier
So if you're a small business looking for an innovative smart POS solution, contact us or visit our website to learn more about our cost-effective plans.
Qashier offers multiple digital solutions, including QR code table ordering, table management (F&B), employee management, customer relationship management (loyalty programs), inventory management, data analytics, and cashless payments, in an all-in-one device.
Qashier promises a seamless setup without any need for technical expertise. It boasts a user-friendly interface that is simple for anyone to learn and use. In addition, you'll find 7 days-a-week responsive technical support from the local team if you require assistance.
Try the Qashier app for free on your own Android device! With just one terminal, you'll be able to accept an array of payment types, from major credit cards, e-wallets and EFTPOS. Speak to us to see how Qashier Smart POS can meet your business needs. Schedule a meeting with us here, or reach out via email [email protected].