An efficient back office is crucial for any business as it is the hub of administration and information. As not all businesses can afford a physical back office due to space, cost or other limitations, an online back office would be a viable and effective option. Contrary to common concerns regarding its efficacy, an online back office provides many benefits to small and medium-sized enterprises (SMEs). It not only reduces costs associated with office space and hiring administrative staff, but it also ensures that backend processes are managed effectively.
Thus, today, let's look at the 5 key benefits of having an online back office.
1. Accessibility – A click from any place
An online back office solution offers a convenient solution for SMEs to stay connected to their back office database system and monitor their overall business performance. By using any device with a web browser, the flexibility to access the system securely from any place, such as from the comfort of your house, the hotel where you are on vacation at, on the move in the car, or even at overseas is a significant advantage. Merchants can easily keep an eye on metrics such as turn-over, sales reports, inventory levels or update menu prices and promotion while being away from their premises.
2. Data Management – Keep everything in control
Count on the online back office to efficiently manage your data, hence reducing the need for a physical data storage and minimising the risks of data loss or damage. Moreover, all data will be collected and organised into a streamlined and centralised cloud, making it easily accessible and manageable. All data is securely stored and can be easily searched, filtered, and retrieved whenever required anywhere.
3. Cost savings – Make every dollar count
A physical back office would require staffing to maintain the hardware installation, software installations and updates. An online back office however, helps you skip all these hassles. And no doubt, you can save the effort and cost on purchasing and maintaining these aspects too.
4. Real time data – Make decisions wisely
Real-time access to up-to-date data is a valuable proposition that an online back office can offer. As soon as a sale is processed, the transaction data is instantly updated in the database, ensuring the information is always current. From there, businesses can make well-informed decisions such as promotions campaigns, inventory stock ups, or even staffing timesheets.
5. Security- Data safe and secure
Rest assured that all your data, transaction and information are safe and secure with a verification system. To ensure only authorised people can access your online back office, your staff must log in with their username and password.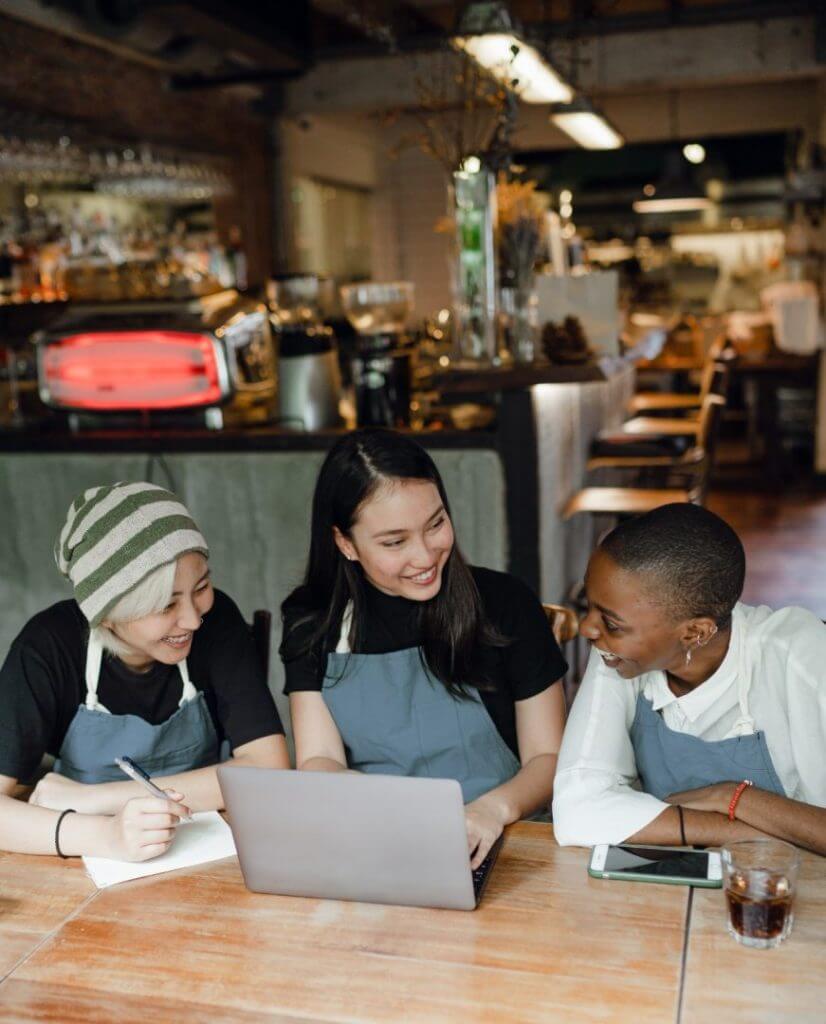 Introducing QashierHQ!
When you sign up as a Qashier merchant, you get access to the QashierHQ to manage your back office! QashierHQ offers your business all the features mentioned above to manage your business. Moreover, with your Qashier POS and QashierHQ, you can enjoy the best of managing in-store and backend, effectively streamlining your business operations and enhancing your customer experience.
See how amazing Qashier HQ can help you tick these boxes!
View sales report where real-time data is organised and presented in a user-friendly manner

Set promotions easily anytime and anywhere

Manage your inventory level and plan ahead

Saves cost 

Secure data
The QashierHQ is designed to be user-friendly to meet the needs of small and medium-sized businesses. Most importantly,  it is complimentary to the Qashier POS, saving your resources to create a physical back office, hence allowing you to divert your funds to more important business investments. 
More about Qashier
So if you're a small business in Southeast Asia looking for an innovative smart POS solution, contact us or visit our website to learn more about our cost-effective plans.
Qashier offers multiple digital solutions, including QR code table ordering, table management (F&B), employee management, customer relationship management (loyalty programs), inventory management, data analytics, and cashless payments, in an all-in-one device.
Qashier promises a seamless setup without any need for technical expertise. It boasts a user-friendly interface that is simple for anyone to learn and use. In addition, you'll find 7 days-a-week responsive technical support from the local team if you require assistance.
Try the Qashier app for free on your own Android device! Speak to us to see if Qashier's Smart POS can meet your business needs. Schedule a meeting with us here, contact us at +63 927 087 2441 (Viber) or email at [email protected].