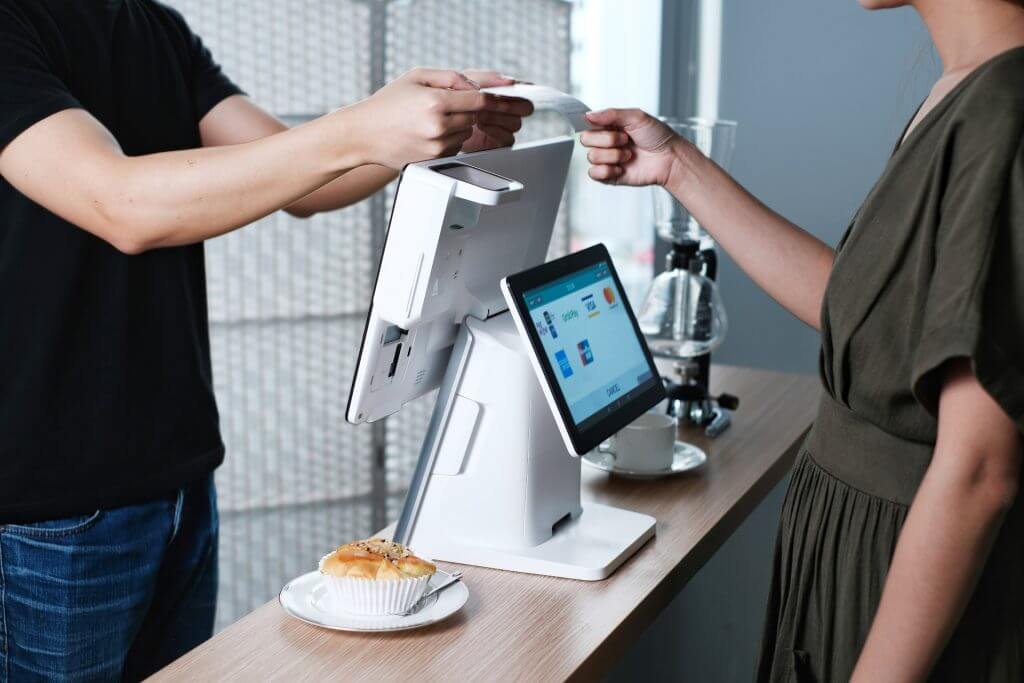 When it comes to managing your newly launched retail business, there are many things that you need to consider. This includes inventory management, employee management, and customer relationship management.
Back in the day, business owners relied on handwritten ledgers to keep track of their business transactions. Since then many have transitioned from the old handwritten ledgers to simple cash registers, and recently to the latest point of sale (POS) system to suit.
With technology at the forefront of every industry today, we've certainly come a long way when it comes to managing and keeping track of our business transactions. Regardless of what you're selling and where you're selling it from, there are many sophisticated point of sale systems to choose from.
To help you better understand about the importance of having a POS system for your business, here is a guide to learning about POS systems, the different types of POS systems that are commercially available, and the benefits of having retail POS systems for your business.
What is a POS system?
Generally, a POS system or point of sale system is a computerised network operated by the main computer to complete a sale transaction, be it in a physical store or virtual sales points such as the computer or mobile electronic device. It's essentially a combination of POS hardware and POS software to process transactions and payments.
You can also consider it as the heart of any business as it's often used for various tasks such as inventory management, employee reports, menu customisations, price adjustments, personnel management, sales reports, customer management, marketing initiatives, etc.
With recent technological advancements, POS systems are gradually replacing cash registers due to its sheer convenience and ease of use. Not only that, but mobile POS systems are also becoming popular with businesses involved in the foodservice industry thanks to its mobility.
Types of POS Systems for Your Retail Business
There are many types of POS systems available commercially to suit every type of business, be it beauty salons, spa and wellness centres, food kiosks, cafes, restaurants, bars, bistros, or retail stores and boutiques.
In general, there are four types of POS systems – terminal/desktop POS, mobile POS, tablet POS, and self-service kiosk POS. Ahead, we'll explore the different types of POS systems so that you can find the right one for your business.
Terminal/desktop POS
This type of POS system is typically found in businesses that have a visible cash register or a counter where all the transactions take place. Although they usually rely on POS hardware and software, most terminal/desktop POS systems need internet access to function properly.
Terminal POS systems are often sold as an all-in-one solution, with the hardware and software bundled together. Some of the necessary accessories for this POS system mainly include barcode scanners, credit card payment terminals, and cash drawers. Depending on the solution provider, they may offer round-the-clock technical support and cloud-based backup.
Also, terminal/desktop POS systems can include various other features depending on the type of business. Restaurant POS systems may include custom table mapping to check table occupancy and remote ticket printing for order from the customer to the kitchen while retail POS systems require inventory tools, label printing, e-commerce integration, etc.
This type of POS system is ideal for high-volume businesses. They include restaurants, retail stores, grocery stores, book stores, electronic stores, and more.
Mobile POS
In contrast to the previous POS system, the mobile POS system is smaller in scale but just as useful. It's typically distributed as a smartphone app that's bundled with a credit card reader attachment. For added functionality, optional attachments such as the barcode scanners and receipt printers are also available.
This type of POS system is ideal for businesses that require high mobility and typically do not include more advanced features such as inventory and employee management. That said, it's perfect for small-scale business operations like street vendors, contracted professional services, and other similar businesses.
Tablet POS
Similar to the mobile POS systems, Tablet POS systems offer the same kind of mobility but with more features such as bookkeeping, inventory, and employee management. The way tablet POS systems work is pretty much the same as mobile POS systems as the POS system software is installed on the tablet and optional accessories may come bundled with it.
The only difference is that the tablet is bigger and can handle more features that can prove to be handy for businesses with bigger inventory and higher headcount. This POS system is ideal for quick-service restaurants and bistros, coffee shops, cafes, gift shops, art galleries, small theatres, and more.
Self-Service Kiosk POS
Unlike the three POS systems mentioned, self-service kiosk POS systems do not need a cashier or human employee to facilitate the transaction. Instead, it allows customers to complete the transaction by themselves, which points to the future of business transactions.
Besides, this type of POS system allows businesses to operate more efficiently while reducing the need to rely on manpower. The setup typically resembles that of a terminal/desktop POS system but with additional security functions to ensure one-ended transactions and minimise the risk of malicious customer activity.
This type of POS system is generally applicable for ticket sales at transportation firms and movie theatres, fast-food restaurants, parking spaces , vending machines, and more.
POS System Software
When it comes to choosing a POS system software for your business, there are essentially two types – traditional POS system and cloud-based POS system.
Traditional POS System Software
Also known as the legacy or on-premise POS, this type of POS system software stores data on a local database, which can't be accessed from anywhere else except on your premises. It can be likened to storing a report or document on the hard drive of your desktop or laptop.
Cloud-based POS System Software
In contrast to legacy POS system software, cloud-based POS system software stores data in the cloud, allowing you to access it anywhere with an internet connection. It's similar to storing your documents or reports on cloud storage providers like Google Drive, OneDrive, or Dropbox.
Traditional vs Cloud-based POS Systems Software
There are many aspects that you need to consider when choosing a POS system software. Some of which include accessibility, cost, updates, hardware, and data. Ahead, we'll discuss the difference between traditional and cloud-based POS systems software.
●  Accessibility – Cloud-based POS system software fare better than traditional POS system software as data can be stored and accessed anywhere with any device with an internet connection.
●  Cost – Traditional POS system software requires a high upfront investment to set everything up for a smooth business operation. Cloud-based POS system software, however, requires minimal upfront investment which also depends on a variety of factors such as subscription period, number of stores, employees, and inventory.
●  Updates – Cloud-based POS system software often comes with the added benefit of real-time updates that run off-hours. In comparison, traditional POS system software needs to be manually updated and may require on-site technical support.
●  Hardware – Traditional POS system software may require you to be tied to specific hardware devices which may increase your business expenditures should you wish to expand your business. Cloud-based POS system software, however, can function perfectly on any device from touchscreen devices and tablets to mobile phones.
●  Data – As traditional POS systems store data on a local server, there's a risk of losing all the data if your system crashes due to software bugs or disasters. Cloud-based POS systems, however, automatically stores all data in the cloud, ensuring that they're safe in the event of any system crashes or bugs.
Benefits of a POS System for Retail Business
In today's competitive business environment, you certainly need to be smarter in terms of managing your business. Some of the benefits of using a POS system for your retail business include:
●  Increased efficiency for business operations
●  Increased sales thanks to faster checkout process
●  Higher data entry accuracy
●  Reduced time on manual work
●  Better customer service
●  Better inventory management
●  Improved employee management
●  Better data-driven business decisions
●  More payment options
●  Easier and more streamlined accounting
Adapting to new business innovations can be intimidating, but when you prioritise making smarter decisions, your business will run more efficiently and smoother than you can imagine.
With Qashier's smart POS system, it'll help you automate the boring tasks and grow your sales. Along with an integrated payment processing channel, you can count on the system to accept every type of payment using a single terminal.
Speak to us to see if Qashier's Smart POS can meet your business needs. Schedule a meeting with us here, call us at (+65) 3165 0155, WhatsApp (+65) 8882 8912, or email [email protected]/au.