According to Harvard Business Review, 75% of business leaders concluded that delivering a relevant and reliable customer experience is key to business success and growth. The key lies in customer data: understanding your customers on a deeper level, delving into their needs, desires, and preferences.
Understanding customer satisfaction
In order to satisfy your customers, it is important to first understand what this concept truly means. Satisfaction goes beyond just having a good product or polite staff; it involves providing something unique that tailors to each individual customer's preferences and needs.
Enhanced customer experience with data-driven strategies
Leveraging data can be a game-changer for your businesses, enabling you to tailor your offerings and create unforgettable experiences for your customers.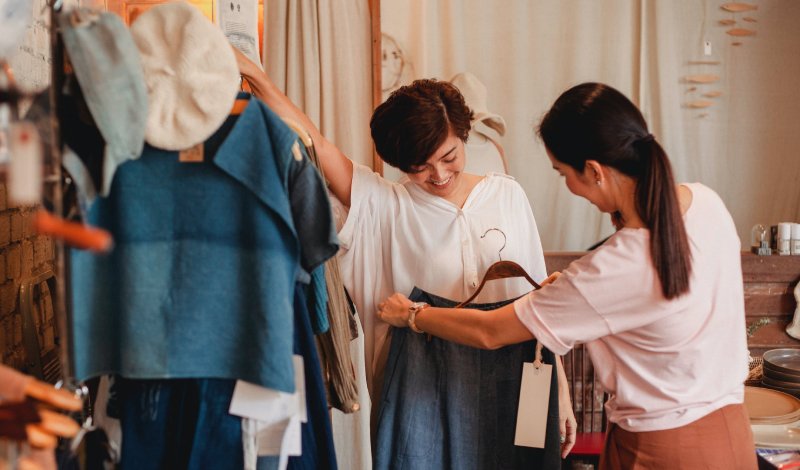 Examples: Illustrating the power of data-driven strategies
Let's say you run an online clothing store and your data analysis shows that a significant portion of your customers frequently purchase items from a specific designer.
With this insight, you can collaborate with the designer to create exclusive collections or limited-edition pieces that cater specifically to your customer base.
By offering these unique products, you can:
Meet the desires of your customers.
Create a sense of exclusivity and encourage repeat purchases.
Foster brand loyalty.
Differentiate yourself in a competitive market.
Insightful data analysis with Qashier POS
Nielsen survey has shown that 84% of customers are more likely to visit businesses with a loyalty program as being a member can enjoy more perks and discounts. Thus, it is important to have an attractive loyalty program in place. Not only can you gather customer data with their consent, but you can leverage the data to identify and explore new opportunities for growth, improvement, and innovation.
Qashier's comprehensive Customer Management feature helps you with just that. By simply inputting their name and phone number during purchase or directly adding their contact details, the customer can begin their membership straight away!
Track every member transaction easily in QashierHQ
Keep learning about your customers from transaction insights. Every transaction made by these registered members will be recorded in the database, which can later be accessed through the QashierHQ online back-office on any device web browser. Leveraging the transaction data, you can create personalized experiences and offerings that truly resonate with your customers, leading to better satisfaction and loyalty.
Start prioritising your customer for improved sales
In conclusion, prioritizing what customers care about and loyalty is essential in today's competitive business landscape. By leveraging data-driven insights and utilizing user-friendly platforms like Qashier, your business can gain a deeper understanding of your customers, tailor your offerings, and provide exceptional experiences that cultivate trust, satisfaction, and long-term loyalty. With Qashier's comprehensive integrated business solution – POS, payment, QashierHQ – businesses can streamline operations, enhance efficiency, and create a strong foundation for growth and success.
More about Qashier
Qashier offers multiple digital solutions, including QR code table ordering, table management (F&B), employee management, customer relationship management (loyalty programs), inventory management, data analytics, and track payments, in an all-in-one device.
Qashier promises a seamless setup within 10 minutes, without the need for technical expertise. It boasts a user-friendly interface that is simple for anyone to learn and use. If you require assistance, you'll find 7 days-a-week responsive technical support from your local team.
Try the Qashier app for free on your own Android device! Speak to us to see if Qashier's Smart POS can meet your business needs. Schedule a meeting with us here, or contact us at +63 917 QASHIER (7274437) (Whatsapp and Viber) or email at [email protected].