Qashier launches SME Support Package to boost adoption of digital payment solutions in Singapore
Introduces new smart POS terminals, QashierX2 and QashierXS, to streamline payment processing
SINGAPORE, July 25, 2023 – Singapore-based fintech startup Qashier today announced an 'SME Support Package' to accelerate the adoption of digital payment solutions amongst local small and medium-sized enterprises (SMEs) in Singapore.

Qashier's SME Support Package is open to all Singapore-registered businesses, regardless of annual sales turnover or employee headcount limit. Qashier will immediately approve eligible applicants and provide up to 50% sponsorship of its point-of-sale (POS) and payment solutions, subject to the package of choice. Applications for the sponsorship will run until the end of the year. *For full details of the support packages, please refer to the appendix below
"Qashier strives to be a champion for SMEs by offering products and initiatives that truly address their needs. With the Qashier SME Support Package, we're eager to lower barriers of entry when it comes to digitalised POS and payment solutions for the wider SME ecosystem –  so they can focus on what truly matters to take their business forward," said Christopher Choo, CEO and Co-Founder of Qashier. 
In line with the support announcement, Qashier has also introduced its latest line-up of smart POS terminals: QashierX2 and QashierXS, enabling business owners to streamline their operations with a single, fully integrated POS and payment solution. 
A first-of-its-kind in Southeast Asia, this powerful device brings together POS software capabilities such as managing inventory, orders, and customer loyalty, alongside payment acceptance across credit cards, mobile payments, e-wallets, QR payments, online payments and loyalty cards all on the same terminal. For merchants, this ensures seamless online-to-offline and offline-to-online payments, greater access to multiple digital payment options, enhanced security and fully in-synced sales and payment records, without needing to set up different physical payment terminals at their storefront. 
Bolstered by cloud-based solutions, merchants can also easily access and manage their back-office operations, QashierHQ, via internet browsers anywhere, anytime. From inventory management to transaction records, QashierHQ allows merchants to have a complete view of their interactions with customers, empowering them to make more informed decisions from the insights gleaned. 
The new QashierX2 is a state-of-the-art device with a new sleek design focused on providing an upgraded experience for merchants and consumers. With dual screen function and a built-in receipt printer along with integrated payment acceptance, it is the ultimate solution suitable for businesses operating in F&B, beauty and retail industries. It also comes with wireless or wired operation with connectivity across Qashier's suite of accessories including printers, cash drawers, kitchen display systems and more. 
While QashierX2 and QashierXS are similar in capabilities, QashierXS is the company's lightest terminal, weighing less than 500 grams. The lightweight, but full-function QashierXS is designed to be the easiest POS for SMEs to pick up and use, making it the go-to payment terminal for events, on-the-go businesses and more. 
Christopher Choo added, "Qashier is thrilled to be providing a complete integrated solution that truly revolutionises how merchants can tap on digital payments to grow their business. Digitalisation is unlocking new growth opportunities for SMEs – and developing innovative solutions is critical to helping them gain a competitive advantage."
Today, Qashier has over 6,000 merchants across four key markets – Singapore, Malaysia, Philippines and Thailand. The QashierX2 and QashierXS as well as its existing line-up including QashierXL come with customised solutions to support a wide range of merchants from different industries – F&B, beauty, retail, events and service industries.
For more information about Qashier and how they can empower your business, please visit https://www.qashier.com/.
END
QashierX2 launch media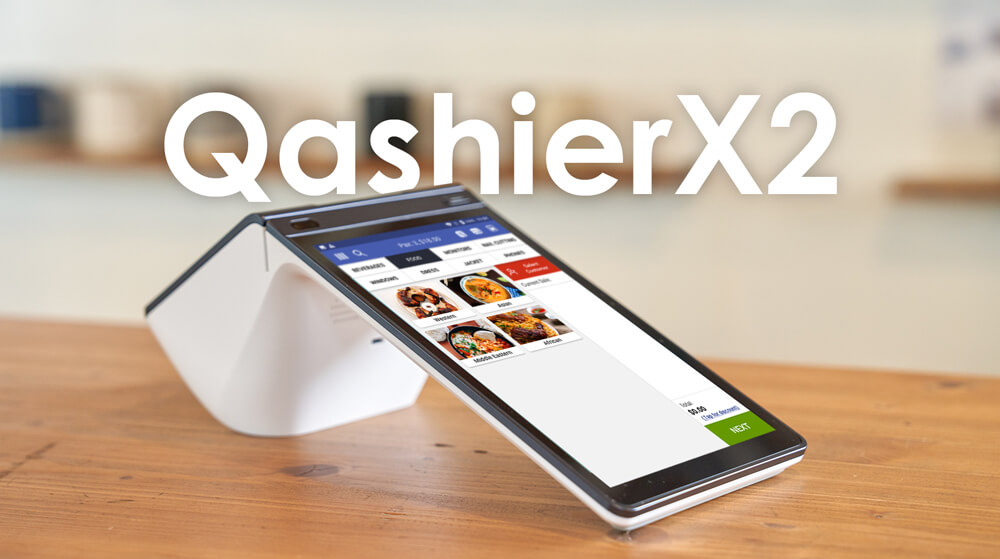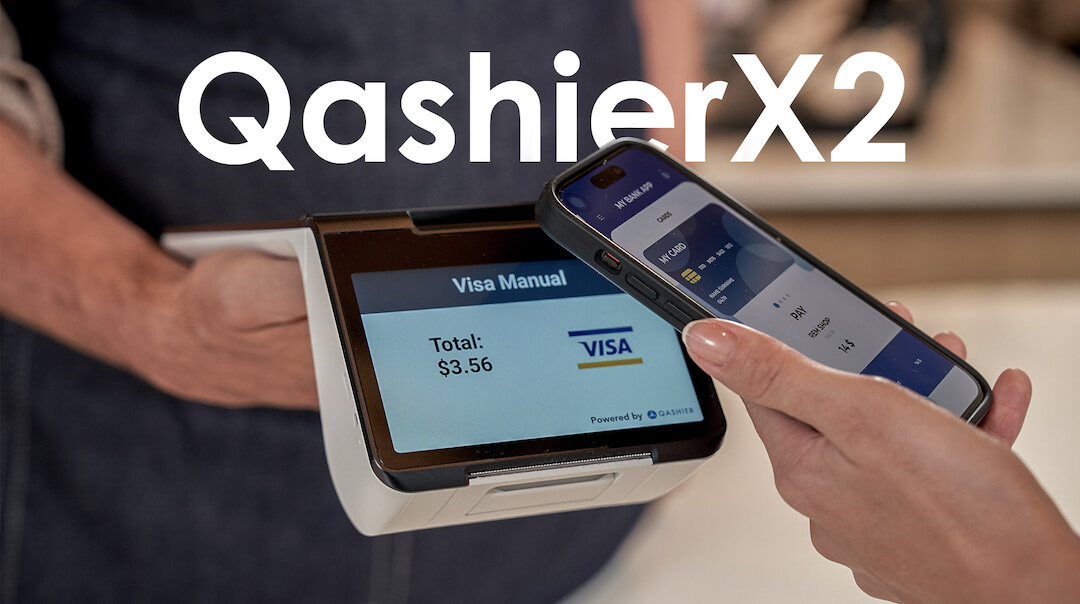 Appendix
Prices are in SGD
QSP Support Packages
MSRP
Price after QSP
QSP sponsorship amount
QashierXS Support Packages

QashierXS
Cash Drawer
12m Essential Plan
On-Site Setup

2320
1088
53%
QashierX2 Support Packages

QashierX2
Cash Drawer
12m Essential Plan
On-Site Setup

3220
1888
41%
QashierX2 Restaurant Support Packages (w printer)

QashierX2
Cash Drawer
Printer
12m Essential Plan
On-Site Setup

3520
2088
40%
QashierXL Support Packages

QashierXL
QashierXS (cc terminal)
Cash Drawer
12m Essential Plan
On-Site Setup

3320
2188
34%
QashierXL Support Packages (w printer)

QashierXL
QashierXS (cc terminal)
Cash Drawer
Printer
12m Essential Plan
On-Site Setup

3620
2388
34%
About Qashier (www.qashier.com)
Qashier is a Singapore-based fintech startup that readies businesses for the digital economy by empowering them with one integrated smart point-of-sale and payment solution. Businesses of all sizes accomplish more with a suite of powerful cloud-based software including customer loyalty, inventory management, an online ordering system, and other offline-to-online tools. By pairing technology with a strong commitment to merchant success, Qashier helps SMEs affordably streamline and scale operations while increasing revenue.
Backed by venture capital firms Antler, Cocoon Capital, HCVC and ExorSeeds.
Do More. Grow More. Be More with Qashier.
For media enquiries, please contact:
Jaclyn Phan
Mutant Communications for Qashier
[email protected]
+65 9081 2448

Denise Ho
Mutant Communications for Qashier
[email protected]
+65 9789 7797