Your all-in-one device for managing operations, payments and more


Singapore SMEs get 80% off
If you're a Singapore registered company with 30% or more local/PR shareholding, you could qualify for up to 80% off our Starter Kit through the Productivity Solution Grant (PSG) program.
First 50 Sign-ups Get an Additional 2 Months FREE*
Explore our Starter Kit packages below
QashierX1
7″ Dual Touchscreen Smart POS Terminal
Compact, Portable, 8-hour Battery & Integrated Payments
QashierXL
15.6″ Dual Touchscreen Smart POS Terminal
Large Displays, Powerful, Highly Scalable & Integrated Payments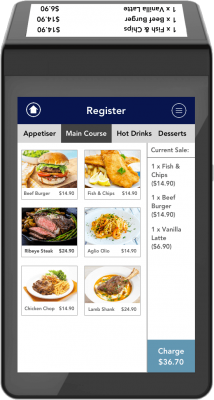 SGD1,818 SGD363.60 (80% grant)
QashierX1 Smart Terminal (worth $1,158)
Qashier POS Pro subscription (1-year)
Simple, flat rate payment processing
Remote setup & free delivery included
7-days-a-week local support + on-demand training videos
Qashier Cloud software for remote management
Cash drawer
Kitchen printers (USB/Wi-Fi)
Omnidirectional barcode scanner
QashierKDS
QashierTab (mobile tablet ordering)
Table Buzzer
Hurry! Sign up now to get additional 2 months FREE subscription (worth $136)!
The additional 2 months of Pro subscription will be added to the end of the 12 months Starter Kit package and is available for the first 50 signups.
Promotion ends on 11 Feb 2021 12:00hrs.
Full payment has to be made before the end of the promotional campaign.
For more information on the Productivity Solutions Grant, please visit Enterprise SG.
Qashier reserves the rights to change these terms and conditions at any time without prior notice. In the event that any changes are made, the revised terms and conditions shall be updated on this page immediately. Please check the latest information posted herein to inform yourself of any changes.